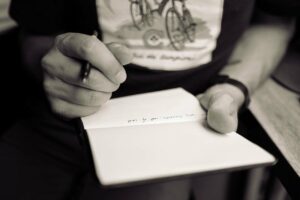 Scrivere ha un valore terapeutico e l'autobiografia può esprimere al meglio l'esigenza del raccontarsi, però non si tratta solo di avere qualcosa da dire, si tratta di valorizzare l'istinto di auto-narrazione.
Il corso ti aiuta a individuare e sviluppare tecniche di scrittura libera, di indagine personale, di organizzazione del materiale biografico attraverso la guida e la condivisione con un editor professionista. Il percorso è pensato per aiutarti a ritrovare consapevolezza della personale memoria narrativa e ad acquisire gli strumenti di scrittura per raccontarti e parlare di te, al fine di scrivere una vera e propria autobiografia.
Il percorso si svolge in modalità "aula virtuale", cioè con un collegamento audio-video, il tutto è organizzato in modo che tu possa seguire le spiegazioni della docente e interagire in modo diretto. Soprattutto è calibrato esattamente sulle tue esigenze, pur partendo da un programma di base. Il corso sarà costruito su di te, ed è proposto in lezioni individuali per dare maggiore spazio e attenzione alle tue esigenze narrative, di ascolto e condivisione. E non perdi lezioni.
Costo 150,00 € (ivato) per un totale di 12 ore di lezione, divise in una parte teorica e una parte laboratoriale.
LE ISCRIZIONI SONO SEMPRE APERTE
Per informazioni e iscrizioni contattaci a:
info@theghostreader.it
vaniarusso.editor@gmail.com
WhatsApp: 351 936 8031
Ricordati di seguirci su Facebook!

Se non lo hai già fatto iscriviti alla nostra pagina dedicata al mondo dell'editoria, troverai altri autori/lettori che hanno già frequentato i nostri corsi, oppure persone con la passione per i libri. Qui potrai confrontarti con gli altri utenti, chiedere dei feedback sui corsi o avere accesso in anteprima alle varie informazioni che pubblicheremo.
Ecco il link: The Ghost Reader Facebook
La docente
Vania Russo è un editor professionista e scrittrice, con una passione sconfinata per la lettura e le grandi storie di spionaggio e il romanzo d'inchiesta. Lavora da dieci anni nel mondo dell'editoria come formatrice e collabora con varie case editrici in qualità di editor, ghostwriter, scrittrice, valutatore di manoscritti. Ha fondato e gestisce The Ghost Reader, attraverso cui propone corsi e servizi editoriali sempre alla portata di tutti, con un occhio particolare dedicato agli scrittori di talento.

Per conoscerla meglio puoi leggere i suoi articoli o le sue pubblicazioni: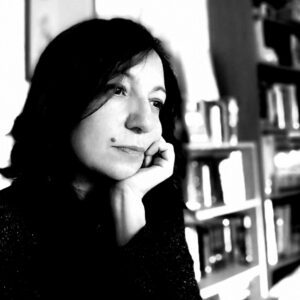 La sua pagina autore su Amazon