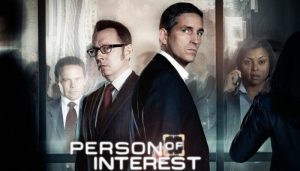 Person Of Interest (friendly POI) is one of most adored criminal distopic drama in the last TV years; one of the smartest shows about AI on television a rarely sci-fi series, but recently has been burned off, canceled by CBS. Why?
Step one: when and where.
Person of Interest is an American science fiction crime drama television series that aired on CBS from September 22, 2011 to June 21, 2016 (5 seasons), with 103 episodes. The series was created by Jonathan Nolan, and executive produced by Nolan, J. J. Abrams, Bryan Burk, Greg Plageman, Denise Thé, and Chris Fisher.
Step two: the plot
A mysterious reclusive billionaire computer programmer, Harold Finch (Michael Emerson) develops a computer system "The Machine" for the U.S. Government. The Machine, an AI, is able to collect all kids of information to predict and identify in advance terroristic events. So The Machine prevents people which are planning terrorist acts. Harold Finch finds out that his AI also identifies "irrelevant" people, perpetrators and victims of deadly intentions, non-terrorism cases. He realizes that The Machine wants him to investigate in these "irrelevat" cases. He recruits John Reese (Jim Caviezel), a presumed-dead ex CIA agent, and later others, to investigate and solve these cases, rescueing people involved.
"You are being watched. The government has a secret system: a machine that spies on you every hour of every day. I know, because I built it. I designed the machine to detect acts of terror, but it sees everything. Violent crimes involving ordinary people; people like you. Crimes the government considered 'irrelevant'. They wouldn't act, so I decided I would. But I needed a partner, someone with the skills to intervene. Hunted by the authorities, we work in secret. You'll never find us, but victim or perpetrator, if your number's up… we'll find you" [This is the season one opening voice-over by Harold Finch].
The critique said that POI is "One of the best science fiction series ever broadcast", but, as we said before, it has been burned off.
Step three: so, why?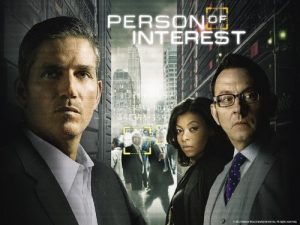 Not from an audience perspective, because the numbers were good (16 million people were watching weekly). But, after its fourth season, the executive producers of CBS's Person of Interest — Jonathan Nolan, who created it, and Greg Plageman, one of its showrunners — were given an unstated message that their show was on its way to cancellation, and they were told that the 5 season would have been cut from the usual 22 to 13 episodes.
"It was pretty surprising," said Plageman.
"Fuck it" said Nolan "We're going to tell the end of this story, in such a way that doesn't slam the door shut on the universe of the show — that wouldn't be a fitting end to the show anyway. But telling a final season in such a way that it would leave everyone satisfied with the story that we told. And that was our decision. This is a gift."
May be it has been a major network corporate problem so "even if Person of Interest was a massive hit, it felt the negative effects of corporate tensions". May be it was a politic problem, because, and that is sure, The Machine has never been politically correct.
Condividi: